After 10 years of living in the state, I finally have a park report from the eastern side of South Dakota (otherwise known as "East River")!  Mr. Trekker had a hankering for orchard-fresh apples and cider this fall (those are hard to come by in the Black Hills) so we decided to explore the eastern half of our state for our anniversary this year.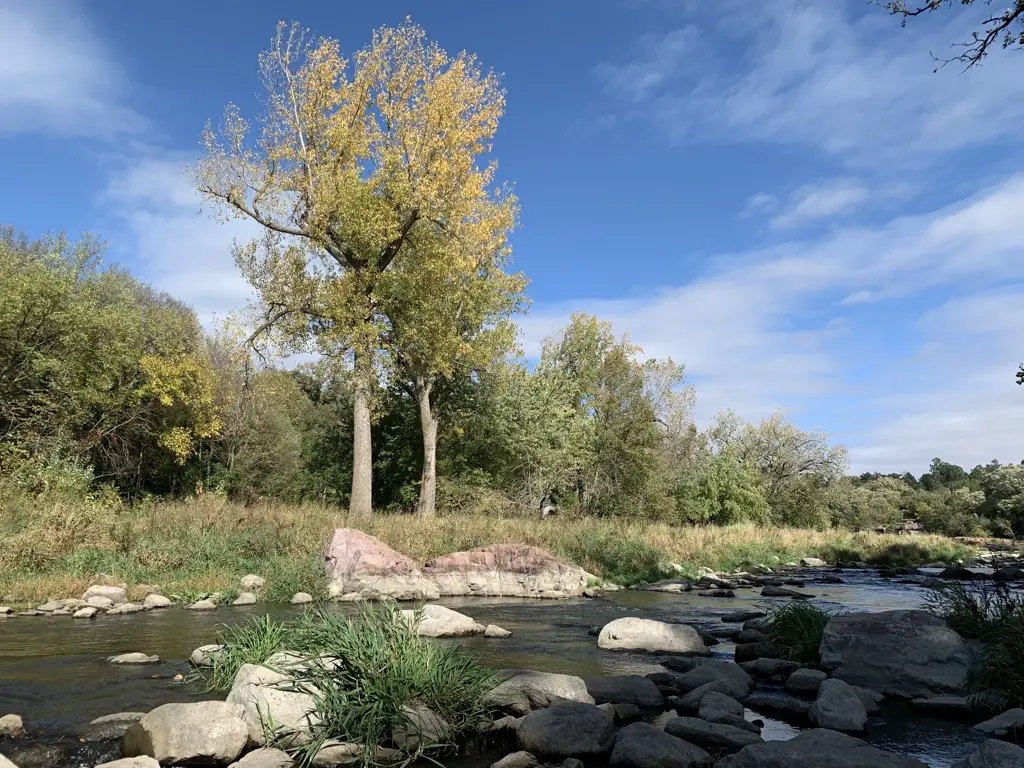 The Trekkers visited Palisades State Park and Good Earth State Park at Blood Run.  Both of these locales were on the smaller side, especially compared to the larger parks that we're used to on the western side of the state (let's just be blunt, these are NOT Custer State Park! 😇)  We knew they would be more modest going in though, and we really enjoyed them. They were relaxing and the trails were not very strenuous at all. We also found both parks to be relatively easy to locate!
Palisades State Park
You will find Palisades State Park off of 485th Avenue, about 23 miles to the northeast of Sioux Falls and about 10 miles northeast of Brandon, South Dakota.  You can reach the park from Exit 400, off of I-90, for 476th Avenue, or from Exit 410, for 486th Avenue (you head north from both of these exits.)  Then follow the signs!
You will feel like you're driving through farm country and there can't possibly be a state park out there. (It's kind of hidden in a gulley created by Split Rock Creek.)
This park is quite pretty.  It offers a number of trails, though my favorite was the South Wall trail.  It traverses the south wall (hence the name) of the canyon created by Split Rock Creek.  A portion of it reminded me of Raven Rock State Park that we used to frequent when we lived in North Carolina (I haven't done a post on this one yet but don't worry, it's on my list!)
Split Rock Creek: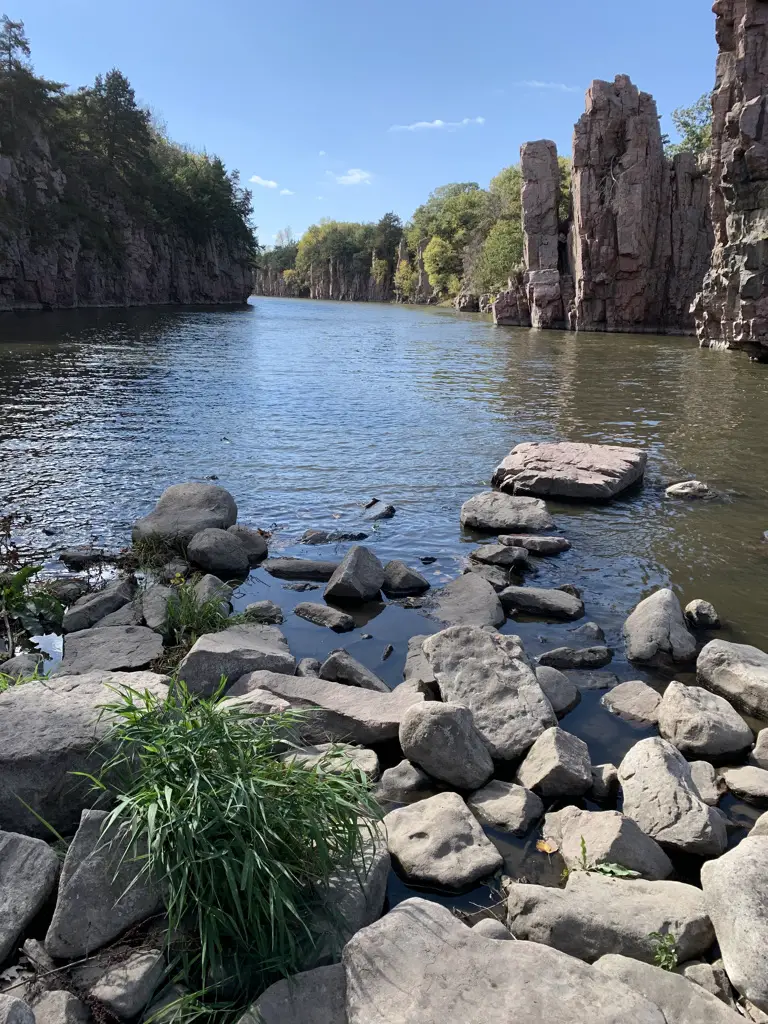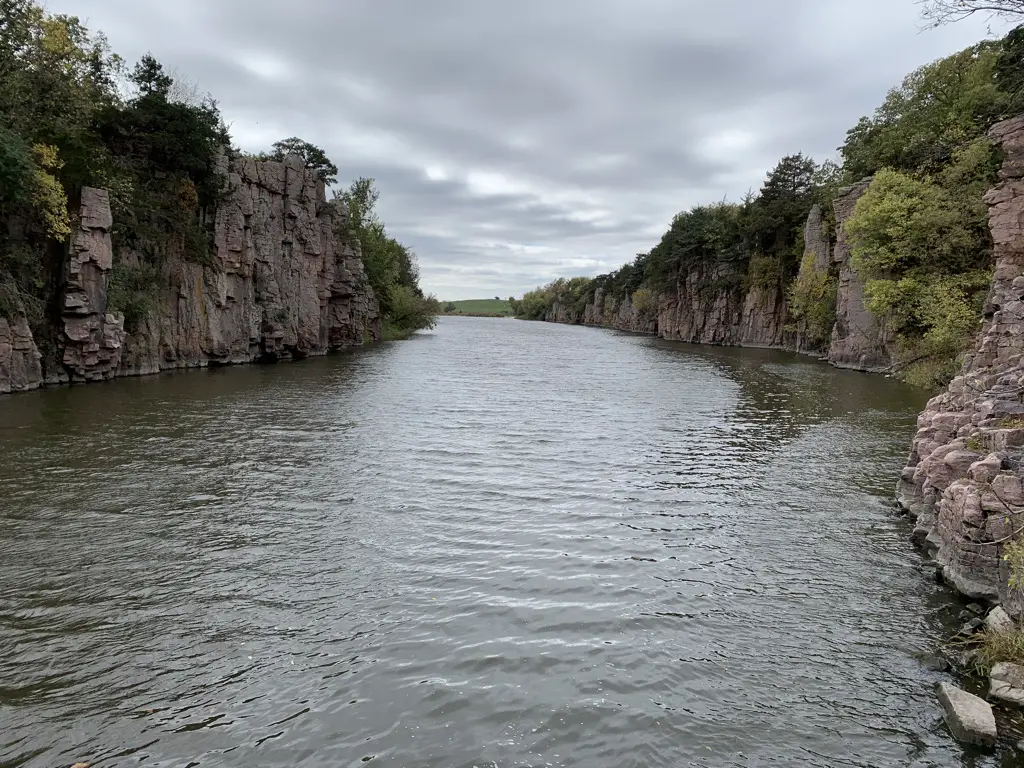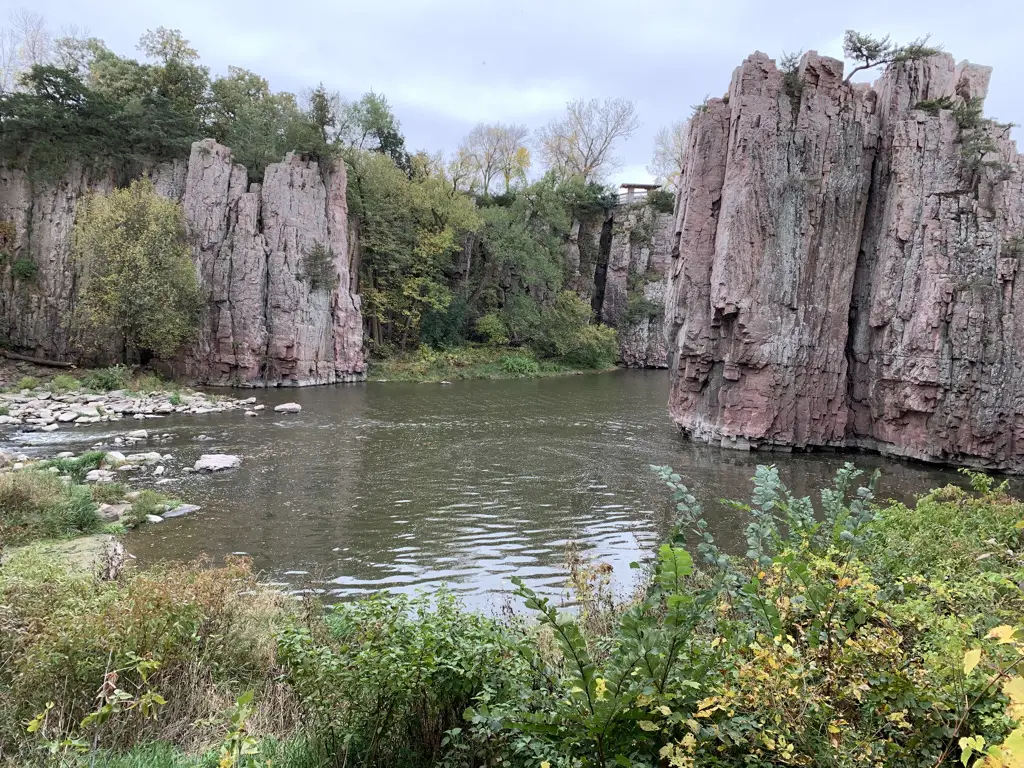 This park had some decent fall color when we were there in early October (though we were actually a little early for this).  It was surprising, in the Black Hills we were already almost done with fall color, and out east, they were just getting started (to be fair there are a couple of thousand feet of elevation change between the two. 😉 )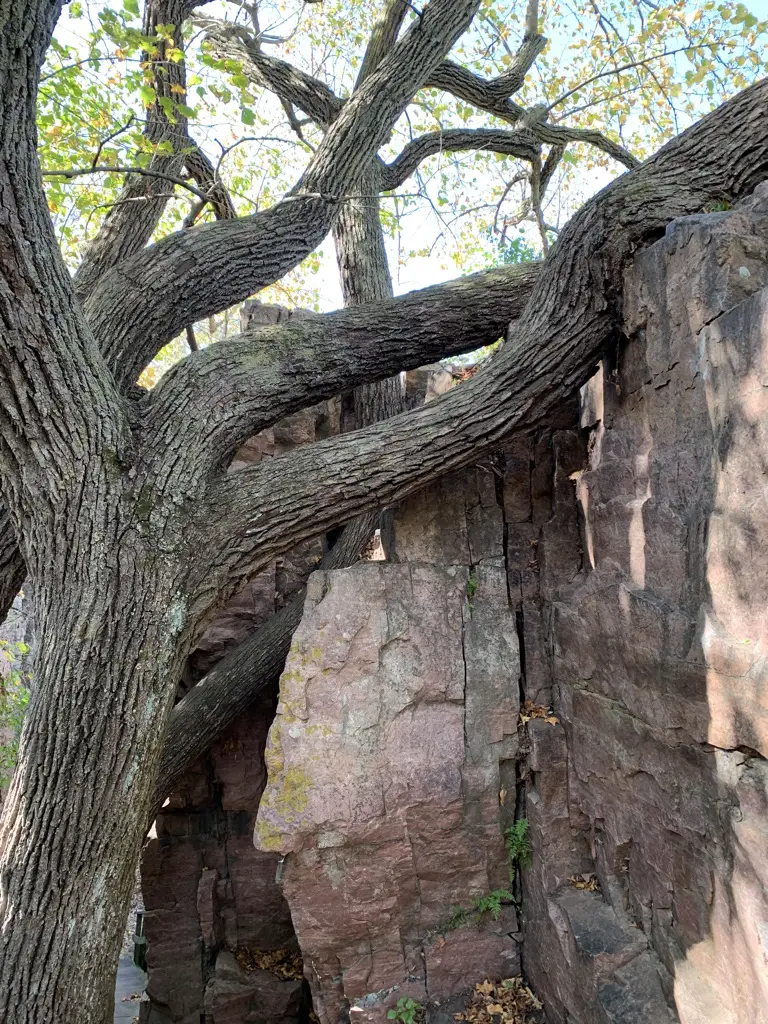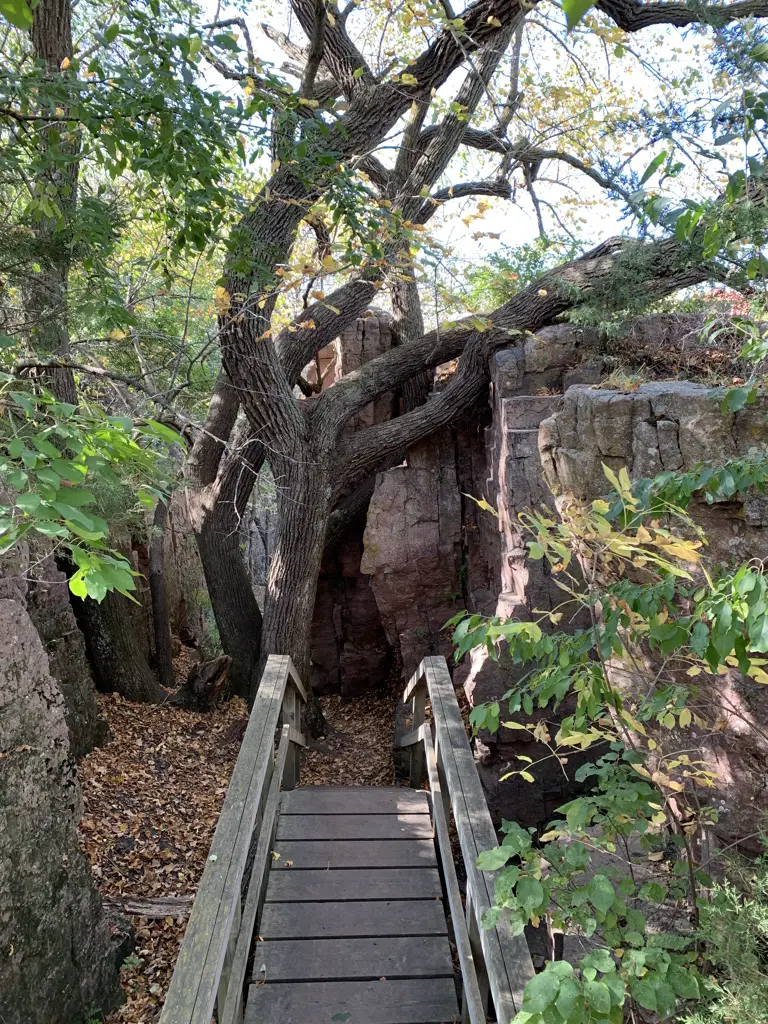 Several of the trails in this park did require a little bit of scrambling on some boulders.  This could be more difficult for smaller children or anyone who may have mobility difficulties.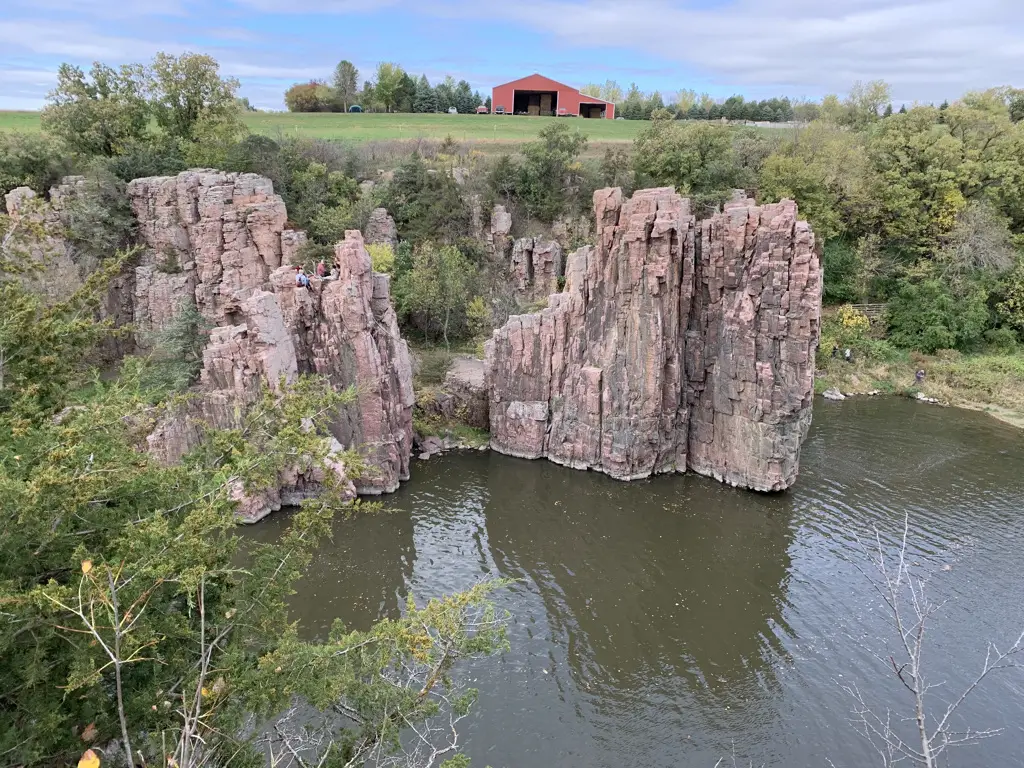 King Rock through the trees: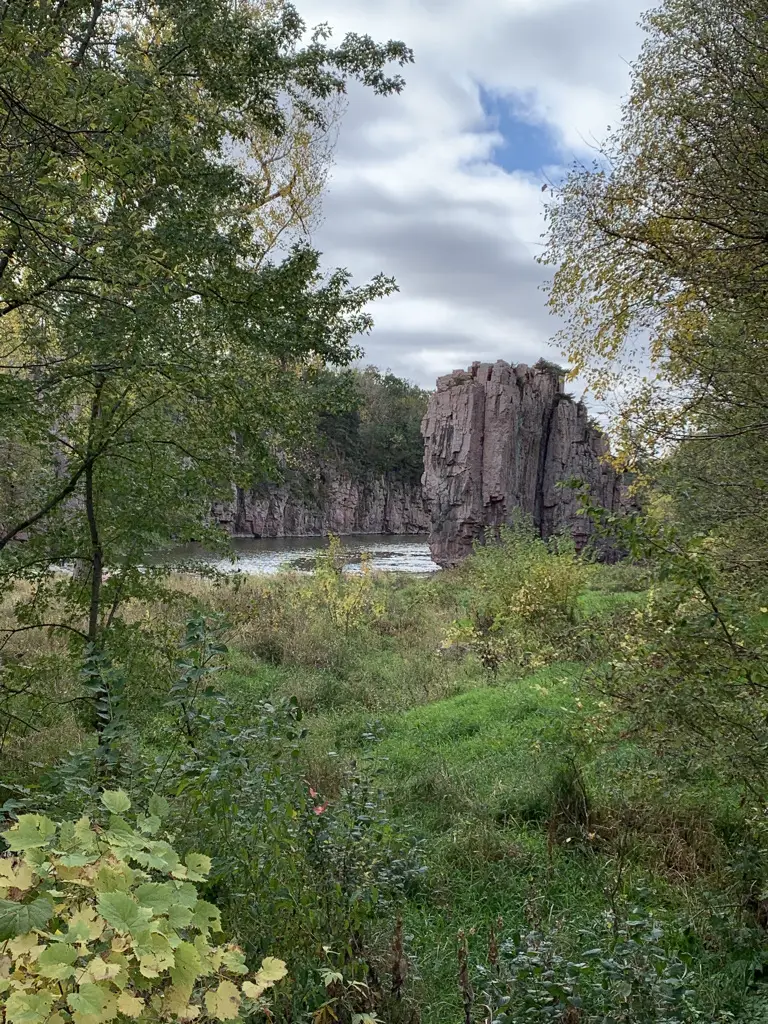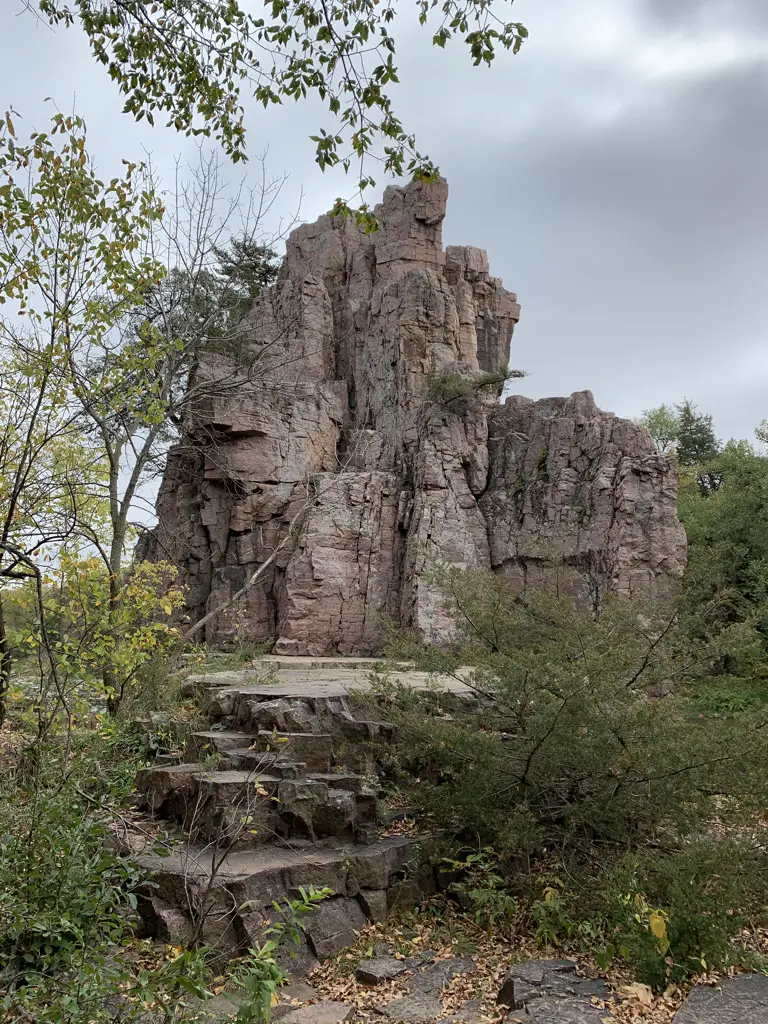 Palisades was definitely the most scenic of the two parks.  Below are a few more pictures Mr. Trekker took: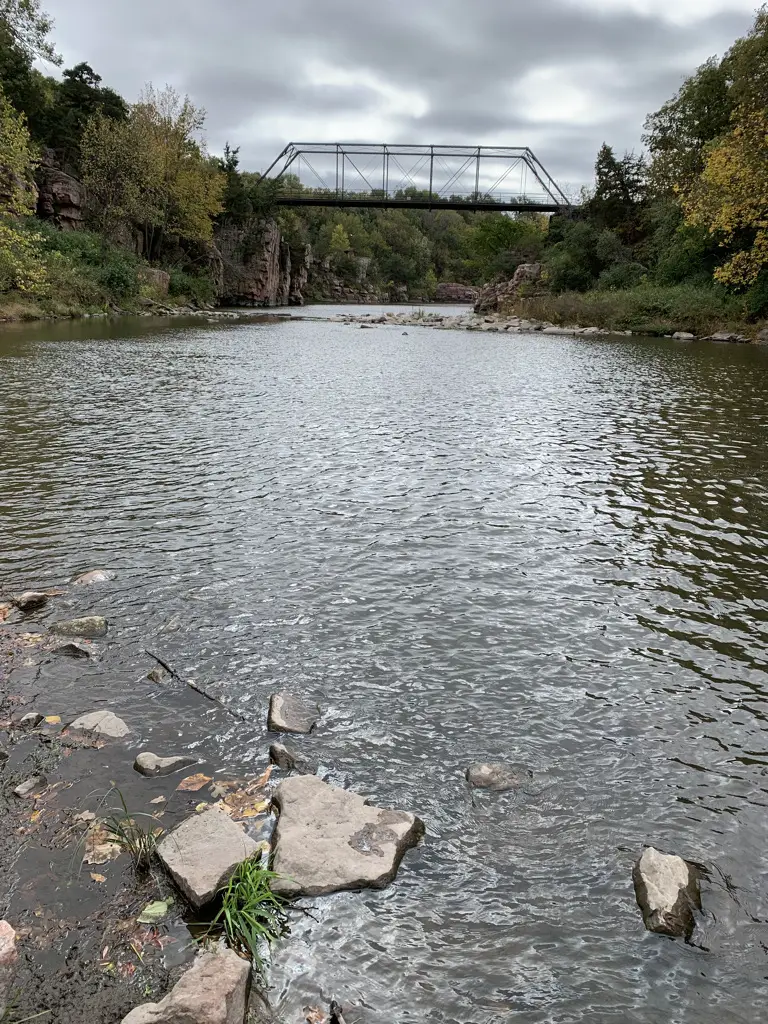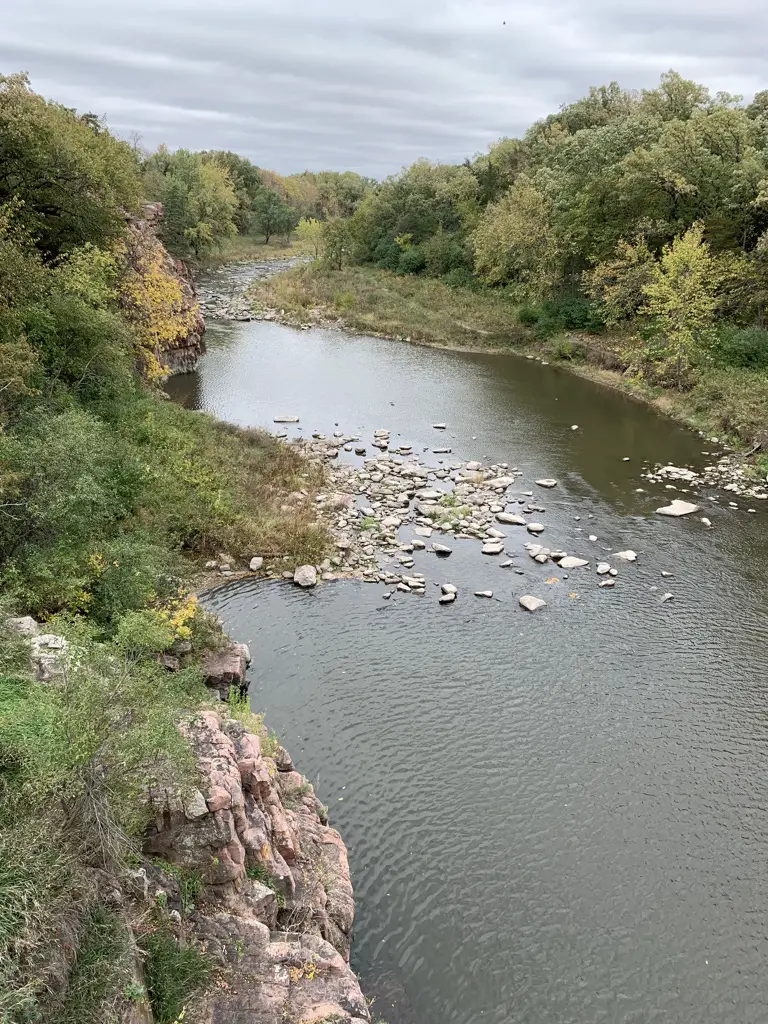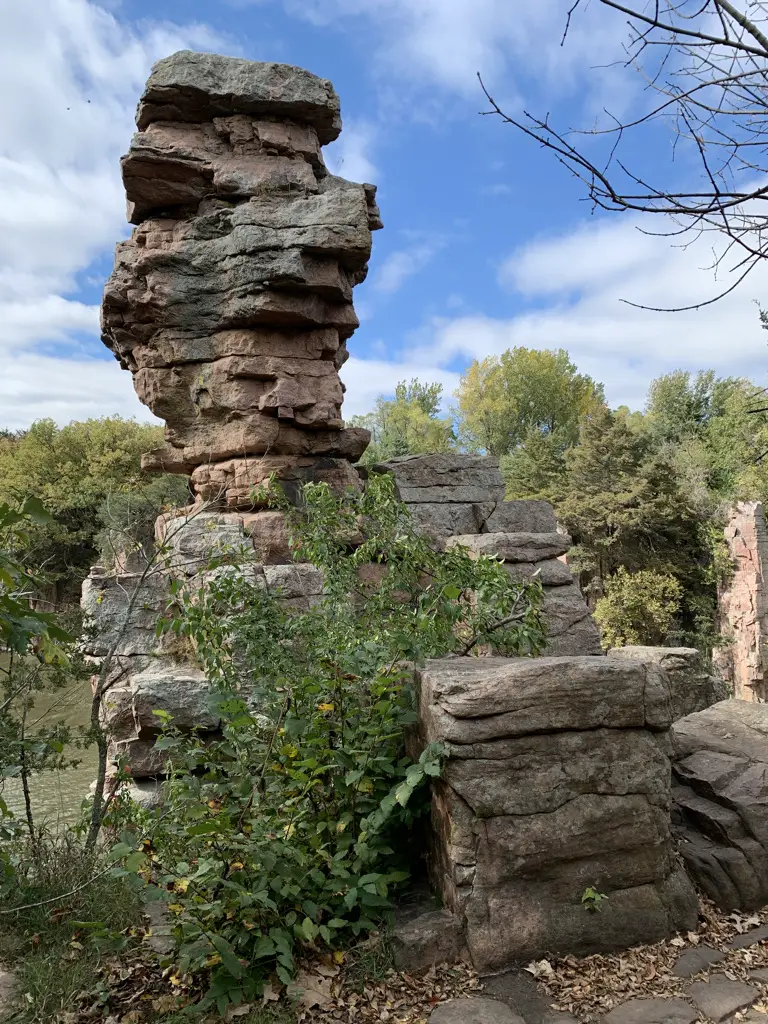 Good Earth State Park at Blood Run
Good Earth State Park at Blood Run is located about 11 miles to the southeast of Sioux Falls off of 480th Avenue.  From Sioux Falls get on the Veterans Parkway on the east side of town.  Take it south until it meets up with 69th Street (Route 102).  Then take that road to 480th Avenue (follow the signs).
This park consists mostly just of hiking trails (which are really more walking paths).  There were a number of them, many of which connected and formed loops.  This would be a great place for some mild mountain biking, or cross-country skiing in the winter (if the typical South Dakota wind doesn't scour the paths dry, that is! 😝)  While it was closed when we arrived late on a Sunday afternoon 😝 the park appeared to have a new, large and lovely Visitor's Center.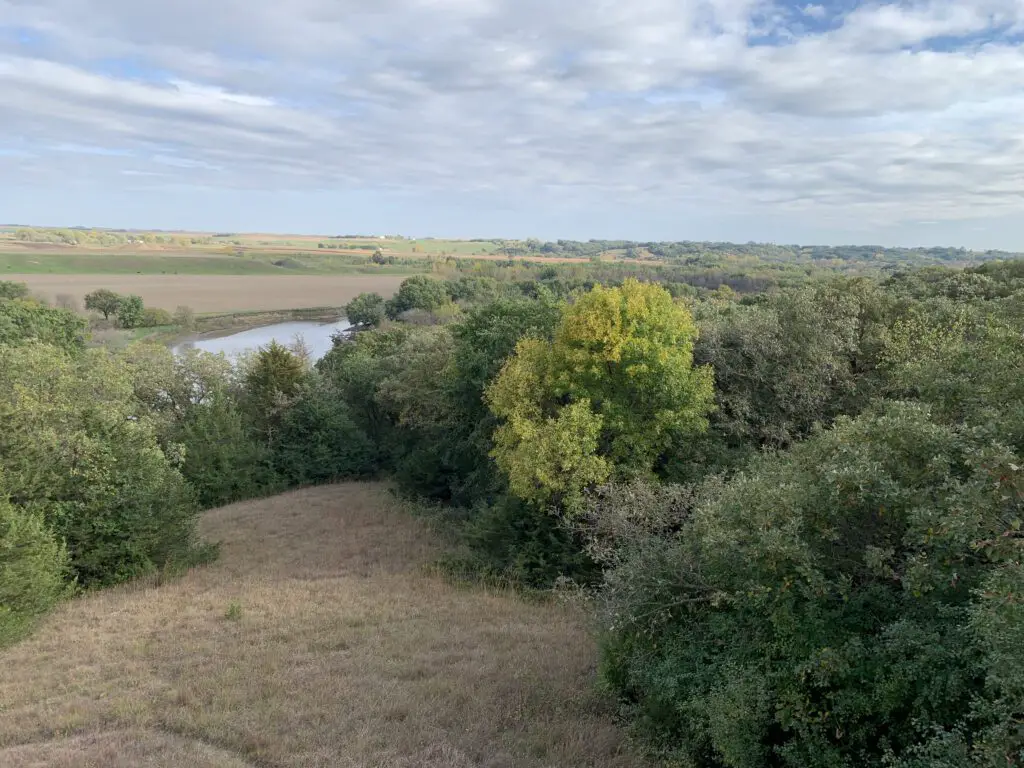 The trails had many maps spaced along them.  The only problem was almost all the maps were south-facing and had such terrible sun damage they were difficult to read. 😕  They had paper maps available, which would have been fine, but unfortunately, they didn't mark the trails with the trail names which made the maps difficult to follow. 😕
The trails were wide, graded gravel, and mostly flat. They should accommodate an off-road stroller/wagon quite well, in dry conditions.  This locale isn't far from town and would be a great place for a run or to walk the dog after work. It would also be perfect for a nice, Sunday afternoon stroll with the family.
Both of these parks were nice, though Palisades was my for-sure favorite.  I'd definitely consider going to both again.  As both of these have been on my "to-do" list it was fun to visit them and see more of our fair state.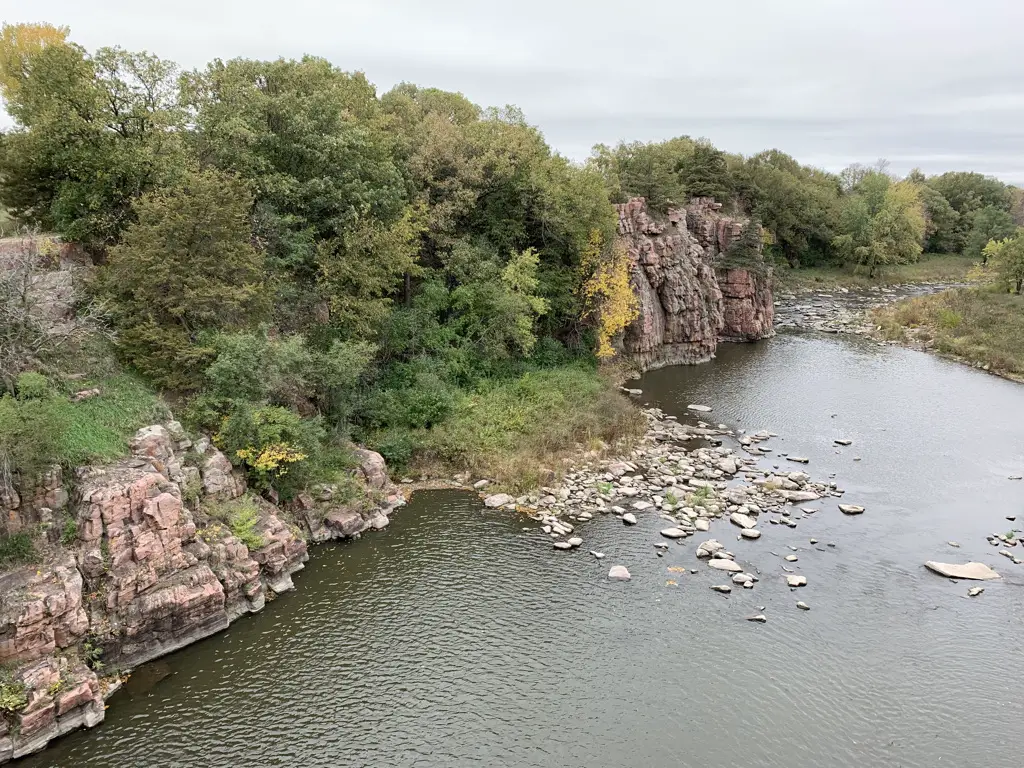 Have you visited either of these parks?  Tell me what you thought of them in the comments!
Did you enjoy this post?  Pin it!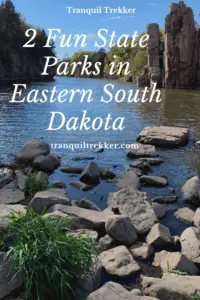 Like what you read here today?  Please feel free to leave a comment, like or share this post!  Add your email at the bottom of the page, or the sidebar to the right, to be notified when a new post is published.  By signing up for the email list, you will also receive a free copy of the Tranquil Trekker's Top 10 Tips of Trekking Do's and Don'ts!
You can also follow the blog on social media by clicking the links below!