As a final, exciting event on our Pennsylvania road trip, we visited Hershey's Chocolate World!  I've been wanting to check this place out for several years since I learned about it while researching one of my online, travel-related, writing jobs. (Those professional jobs have proven quite helpful for personal trip planning! 😂)  Needless to say, I was very excited to learn it was within driving distance of the Trekker In-Laws' new house!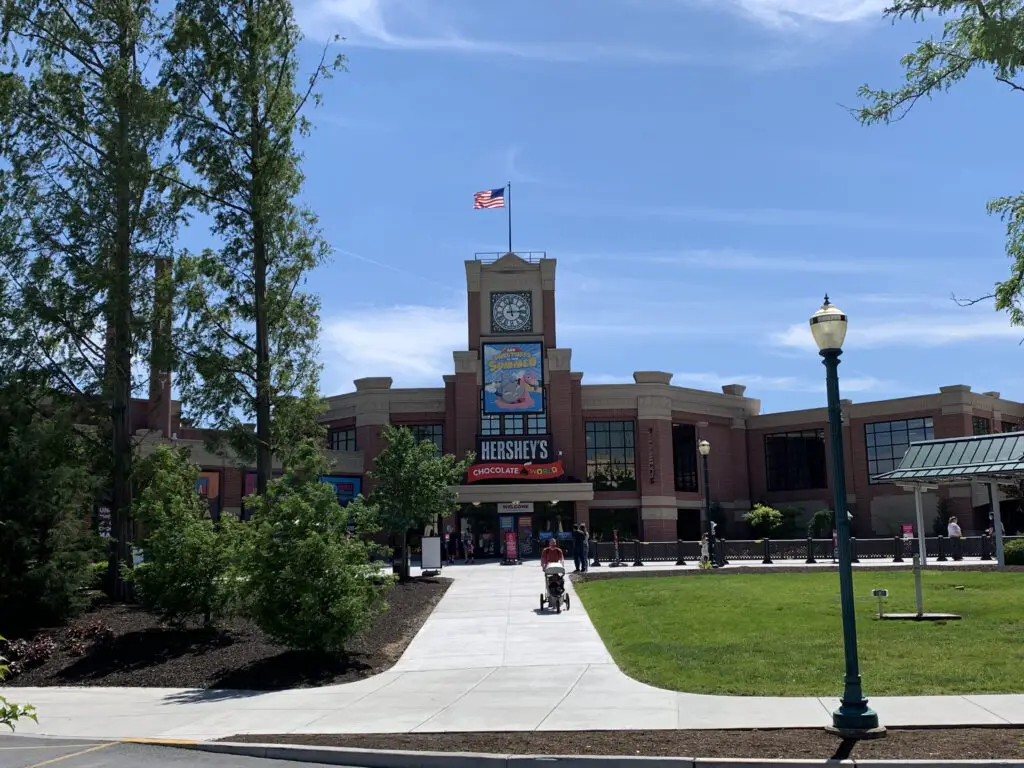 There are SO MANY things to do at Hershey's Chocolate World.  You can tour the "chocolate factory", enjoy chocolatey tastings, there is even a place where you can invent your own chocolate bar, and take a trolley tour!  There is also HersheyPark, which is an amusement park that is adjacent to the factory campus and there is a small zoo on-site!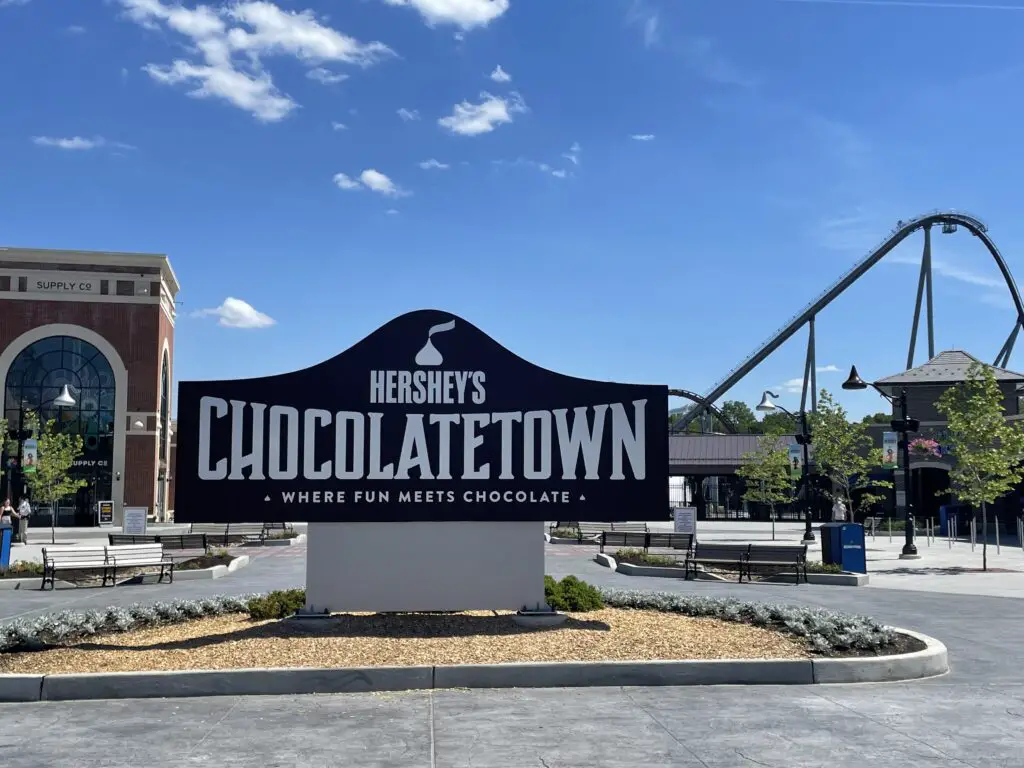 Things to do at Hershey's Chocolate World
We didn't see every attraction but I'll highlight the ones we did enjoy (hopefully we can go back later to try out the rides at HersheyPark 😁 ).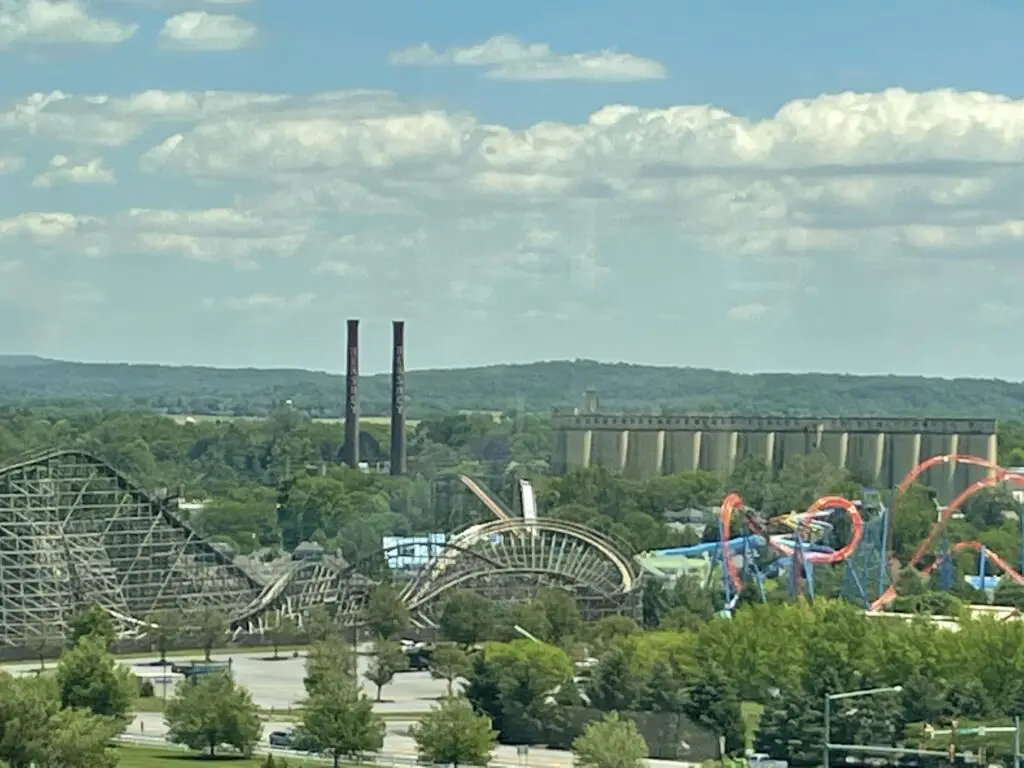 Hershey's Chocolate Tour
This is the "factory tour" that shows you how Hershey makes their chocolate!  Admittedly, it was a little hokey (it was a slow ride through a mock-up of a factory) but it was fun, and FREE!  They even give out free candy at the end! (Rumor has it they used to give out full-sized candy bars, now they are fun-sized.  Gotta love inflation! 😝)
I highly recommend the GIANT soft pretzels at the food court.  They are HUGE and delicious (and come with multiple types of dipping sauces).  Plan on sharing these!  

Hershey Trolley Works
This was one of my favorite attractions that we enjoyed.  It was a very cool tour of the town, that also gave historical info on Milton Hershey's life.   I had no idea he was such a philanthropist.  He gave millions to help his employees and the local community.  He donated money and land for schools, theaters, and community centers.  He even started a boarding school for underprivileged children that still runs today (at no cost to the families of the kids who attend!)
Hershey, Pennsylvania Street Lights
One quirky aspect the town of Hershey is known for is its REALLY unique street lamps!  They look like Hershey's kisses and they're found all throughout town!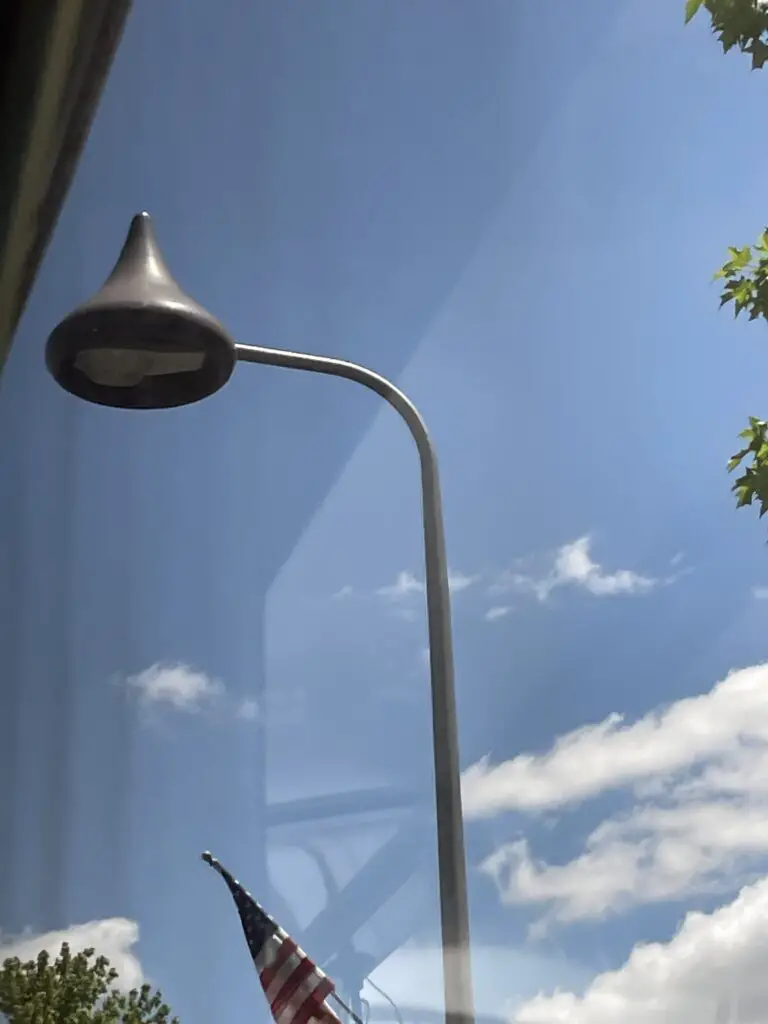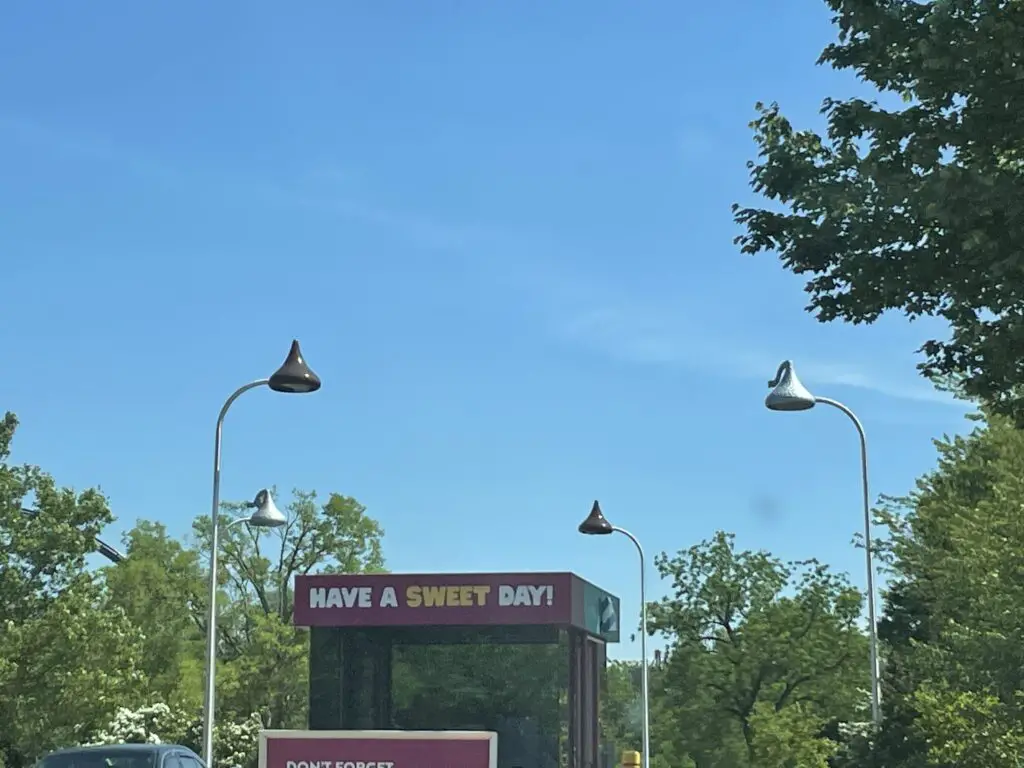 US Route 15!
On this excursion, we enjoyed another drive that was an "old friend" from times past, Route 15 in south-central Pennsylvania.  This road was important to the Trekkers in our earlier years.  We used to take it when we drove from the Trekker In-Laws' old home in New England back to North Carolina when we lived there.  It was a way to avoid the traffic fiasco known as the Capital Beltway in Washington, D.C. 😝
We hadn't driven this route in more than 10 years.  I always enjoy going back and seeing places we've been in our past.  It is interesting seeing how they change and develop over time.
There are Hershey Chocolate Worlds in several other locations in the US and throughout the world but I figure it's always best to go right to the source, right?  If you're ever in the area definitely make time to check this place out.  You'll even get some free chocolate out of the deal!  What could be better than that?! 😁
Related posts:  Gettysburg Battlefield, Flight 93 Memorial
Have you ever been to Hershey's Chocolate World?  Tell me about your visit in the comments!
Did you enjoy this post?  Pin it!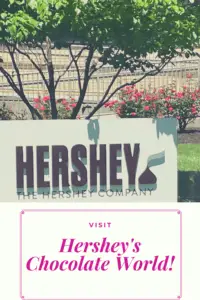 Like what you read here today?  Please feel free to leave a comment, like or share this post!  Add your email at the bottom of the page, or the sidebar to the right, to be notified when a new post is published.  By signing up for the email list, you will also receive a free copy of the Tranquil Trekker's Top 10 Tips of Trekking Do's and Don'ts!
You can also follow the blog on social media by clicking the links below!