Since the Trekkers spend so much time in the wilderness, we thought it would be wise to take a Wilderness First Aid class.  The one we attended was in Bozeman, Montana, and was hosted by NOLS and Crossing Latitudes.  Together.  They offer events and trainings all over the US, and the world, that range from weekend-long First Aid classes to semester-long Wilderness EMT and Rescue courses.  They also offer leadership and wilderness skills training expeditions.  Most of the First Aid classes are offered at YMCAs, church camps, or local parks, though your local REI may host one as well.  For more information on what they have available you can visit their websites here and here.
Since there are no REI's in South Dakota and we wanted a more authentic experience, we opted for one of the park/camp locations.  We had several options to choose from in both Colorado and Montana (all similar distances from us).  We had visited Bozeman briefly in 2014, on our way to Yellowstone, and had been wanting to return to explore it more in-depth so we thought this would be the perfect opportunity.  We were surprised at how much Bozeman had grown in just the few years since we had last been there.  We were also surprised at how crowded and busy the area felt, especially seeing as how our city is almost twice the size of this small hamlet.  The new construction, busy streets, and "mountain feel" reminded both of us of Colorado's Front Range towns.  Bozeman has a fantastic downtown that is well-maintained with lots of dining and recreational opportunities throughout the year.  It has an "old West" feel to it, and with many of the small boutiques, it reminded me of our foray into Telluride, Colorado from several years ago. 
What were the NOLS Wilderness First Aid classes like?
The company was great to work with.  They were quickly responsive to questions and the training offered was fun, comprehensive, and professional.  The course was a little pricey, but you get what you pay for.  It was INTENSE!  We completed 20 hours of First Aid training in two days (10 hours each day).  We'll have to revisit our notes from time to time to keep what we learned fresh in our minds but it was incredibly useful.  
The weekend was absolutely exhausting and incredibly educational.  Much of what we learned was common sense but was often things you may not think about unless specifically told.  The courses encompassed both classroom as well as "real world", outdoor, training scenarios.  We even got to practice the skills we were learning on "patients" covered in fake blood! 😳  For those who easily become queasy, this course may challenge you (though you'd have to face this issue in a real-world situation so this is good practice).  
Ousel Falls near Big Sky, Montana
We chose to take the scenic route back home.  We had hoped to work our way back through the northern loop of Yellowstone, into Cook City, Montana and down the Beartooth Highway to Cody, Wyoming.  Alas, there was still several feet of snow blocking some of the passes on that route.  
Instead, we traversed the southern Montana plains that border the mountains before winding through the Bighorns in northeastern Wyoming that evening.  We took a side trip to Big Sky, Montana, and hiked out to see Ousel Falls.  It was a beautiful hike, down and through a canyon formed by the "South Fork of the West Fork of the Gallatin River"–yes, the sign actually says that! ☺️  It was a bit more "touristy" than Rocky Mountain National Park's version of a similarly named falls, but it offered both a hiking and a separate mountain bike trail.  
The hike is incredibly scenic, paralleling the river much of the way.  At only about 1.5 miles round trip, the trek is not overly difficult as the trail is graded, but it is rather steep in places.  At that altitude (over 7000 feet), some may find it a challenge.  We almost had the place to ourselves on a Monday morning in mid-May, though I would expect more company during the summer season and on weekends.
We made several new, large, ungulate friends (of the moose variety) in the Big Horns.   A word of advice, while evenings and mornings are a bad time for hiking in bear country, if you're specifically interested in scouting for wildlife, this is an exceptional time to be out.  We saw four moose over the course of several miles (and just a few hours) while traversing Route 14 through the northern half of the Bighorns.  We were also able to enjoy the beautiful views and felt like we had the entire National Forest to ourselves (I'm sure it, again, helped that it was a Monday night during the shoulder season).  We ended our trip with a stay in one of our favorite towns, Buffalo, Wyoming, and breakfast at one of our favorite haunts, the Busy Bee Cafe.  I lauded its attributes in a previous post.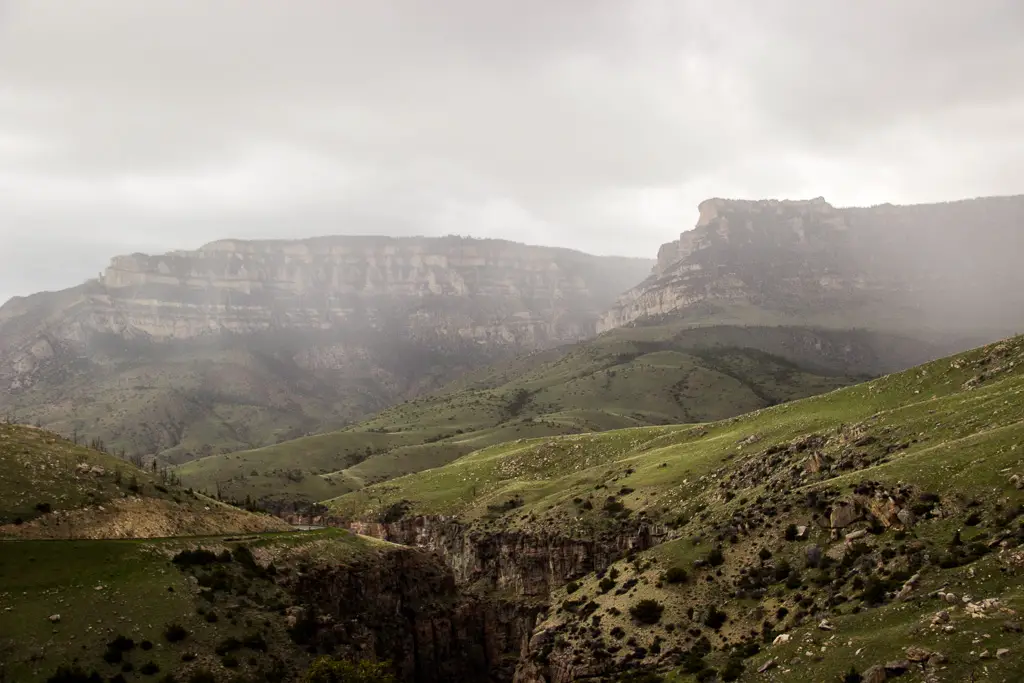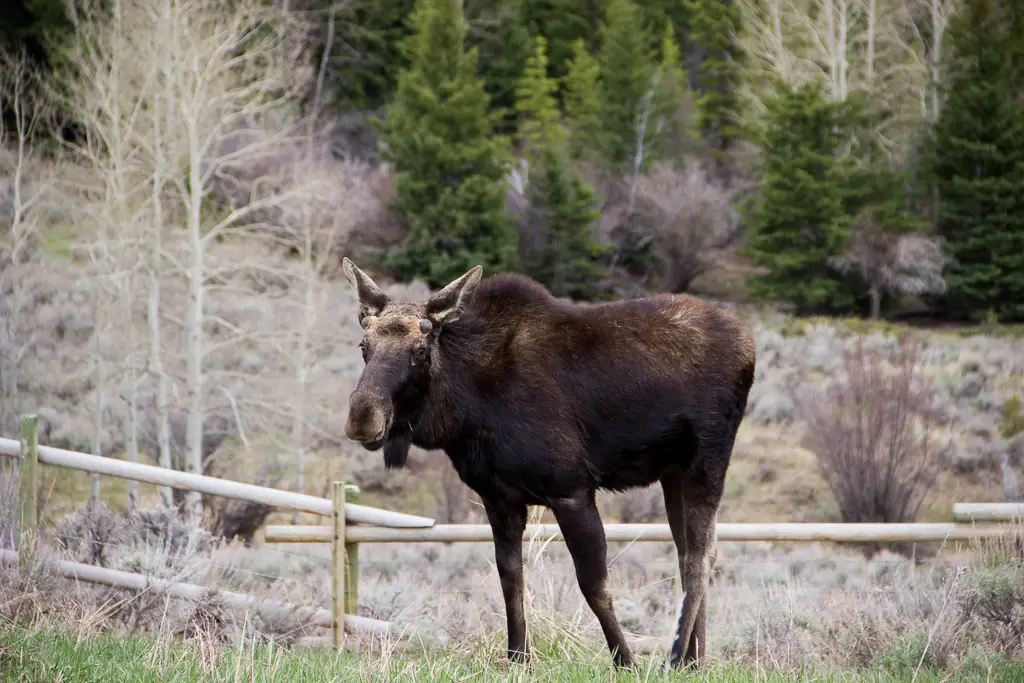 To close, I'm gonna get a little pensive for a minute (you've been warned!) 😋  In some ways this First Aid class was a negative for me.  It made me acutely aware of all the various potential hazards that are present for us when we venture out into Nature.  This is difficult for someone who struggles with anxiety (especially, health anxiety).  Risk is an inherent part of life though (especially for someone who is a self-described klutz).  Instead of trying to remove it from our presence completely, which is impossible, we should, instead, seek to minimize it as much as is reasonably possible  (a criterion which, in itself, is a personal choice for each person).  For me, First Aid training was a step to minimize that risk.  It made me better aware of how to treat injuries/illnesses should they occur, what signs to look for that indicate a situation has become severe, and it armed me with the knowledge that will help me remain calm if injuries/illnesses do occur (whether in the backcountry or our daily lives).  Knowledge is power, so I would encourage anyone who regularly ventures into the wilderness to take a class like this.
This class did strengthen my resolve that recreating in the backcountry, alone, is never advisable (and your 4-legged friend doesn't count as a partner). 😇  I know, that's a bit of a controversial position to take, and, to each his own, ultimately.  This is just my personal opinion, we all have to decide what is best for us.  But, there are numerous situations where any of us could quickly become incapacitated in the wilderness to the point where we can't escape without assistance from others.  This could be a traumatic injury, severe dehydration/hypothermia, heat or water-borne illness, animal attack, etc.  We always need to remember that cell phones are frequently without service in the wild, and devices like GPS can be rendered unreliable in certain terrains (such as canyons).  So, I just ask that before you venture out alone, take an extra few seconds to consider if you'll be able to save yourself if the situation requires?  If not, perhaps think twice before embarking solo.  Besides, partnering up with people is an opportunity to make new friends!
Have you taken any Wilderness First Aid Courses?  Tell me about your experience in the comments!
Did you enjoy reading this post?  Pin it!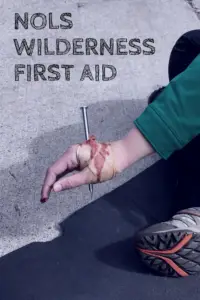 Like what you read here today?  Please feel free to leave a comment, like or share this post!  Add your email at the bottom of the page, or the sidebar to the right, to be notified when a new post is published.  By signing up for the email list, you will also receive a free copy of the Tranquil Trekker's Top 10 Tips of Trekking Do's and Don'ts!
You can also follow the blog on social media by clicking the links below!