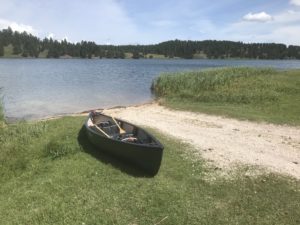 Deerfield Lake is one of the Trekkers' favorite spots for canoeing in the Black Hills (another is Jenney Gulch, on Pactola Lake.)  This site is the terminus for the lengthy Deerfield Trail, that I've mentioned in another post.  There are many things to enjoy about this part of the Black Hills.  It's a little more remote, so it does take a little longer to reach, but it's also higher in elevation so it tends to be cooler.  In the winter, this may not be as pleasant, but in the summer, when you are roasting in Rapid City, you can head to the Deerfield area for a less oppressively warm, far more enjoyable day.
Where in the Black Hills is Deerfield Reservoir?
This body of water is easy to reach, just take Deerfield Road west, from Hill City, for about 15 miles.  You drive right past it so you can't miss it! 🙃
What fun things can you do at Deerfield Lake?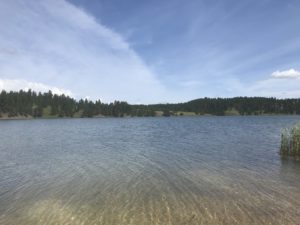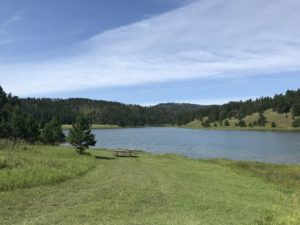 There is a hiking trail, that circumvents the lake, which is also good for cross-country skiing and snowshoeing in the colder months.  There are several campgrounds available around the lake, as well.  You should be aware these are National Forest campgrounds, which we always love, but they usually have very sparse accommodations.  Potable water and vault toilets are about all you can expect at these campsites (though they are usually quiet and some spots have WONDERFUL views).  This is also one of our favorite areas for acquiring Christmas trees in the Black Hills if you know where to look…
What makes Deerfield Reservoir so great?
One of the best things about this lake is that it is fairly large in size (comparable to Sheridan Lake farther to the east) but it has a no-wake rule.  So, while people can bring motorized boats if they wish (and some do, to fish) they aren't allowed to go very fast.  This regulation makes Deerfield Reservoir an opportune site for the slower, water sports such as canoeing, kayaking, and paddle-boarding.
We are especially thankful for the peacefulness of this place as there was a measure put forth to the State Legislature to drop the no-wake rule.  This would have allowed boats to travel at wake-speed which would likely have increased the frequency and amount of larger boats using the lake.  Fortunately, after a STRONG public outcry from locals, it was defeated.  We were SO glad!  This is truly one of the best places to canoe or kayak in the Black Hills (in my opinion).  There are other nice lakes around Custer State Park, but they aren't nearly as large.  They don't offer as nice of views of the surrounding mountains either. (With all that being said, this is a horrible place to visit and everyone should stay away! 😮😉)
More pictures of our canoe day are below, courtesy of Mr. Trekker!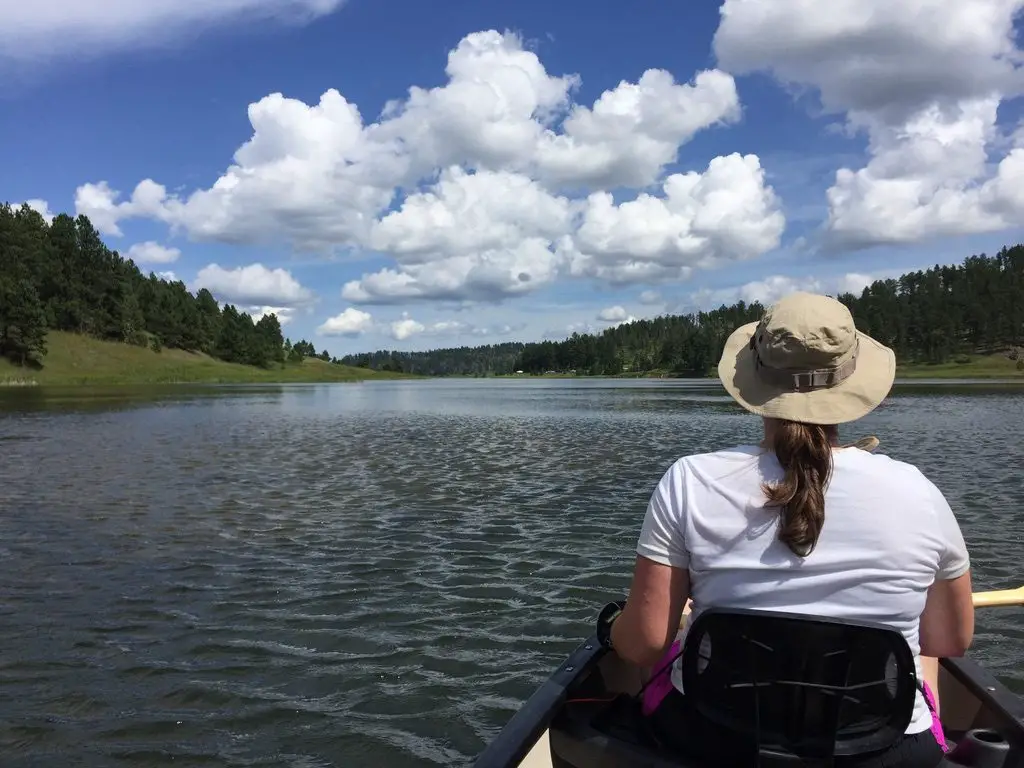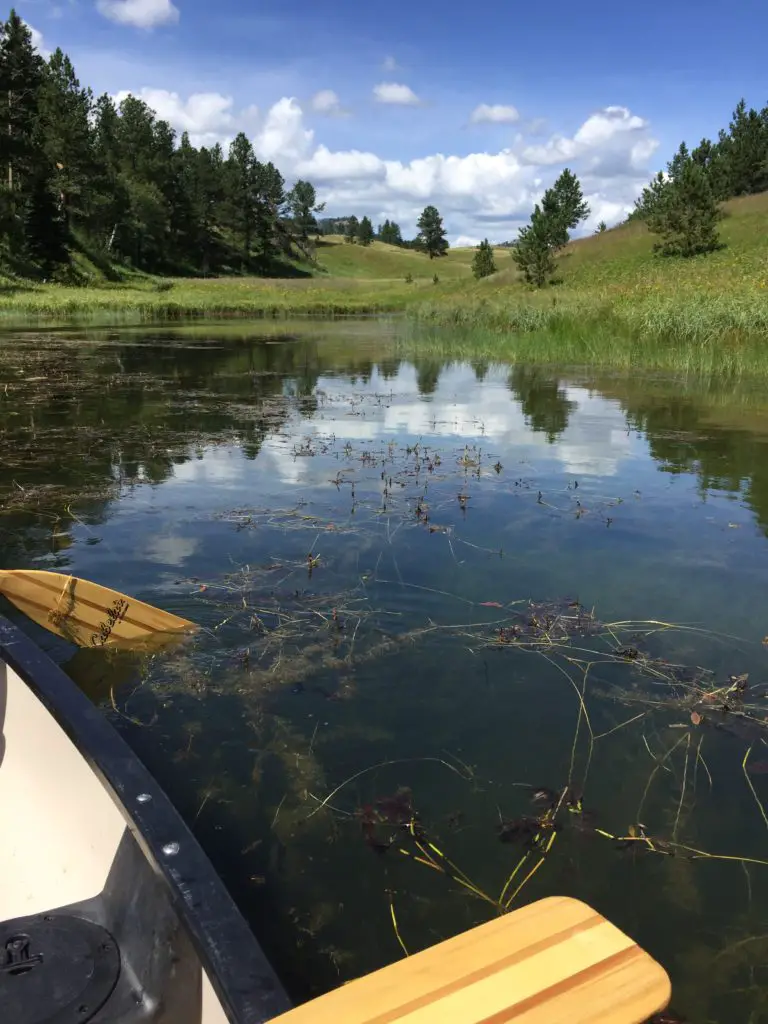 With all this talk of canoeing, I would be remiss not to mention the rack system that we use to safely transport our mighty vessel. 😉   We really like the Yakima KeelOver Rooftop Canoe Rack†.  It installs INCREDIBLY easily–and quickly–on the luggage rack on top of your vehicle.  It also both protects the canoe from damage and holds it in place very well.  Basically, the way it is designed, there are four separate, cushioned feet that attach to the already-installed luggage rack.  If the canoe starts to slide to the left or the right, it is held in place by the feet on the opposite side.  The kit also comes with tie-down straps that are used side-to-side and front-to-back to strap the canoe to the vehicle.  It should be noted that this system is specifically intended for canoes only. 
The next time you're looking to escape the heat of a summer day in Rapid City, check out Deerfield Lake.  It makes for a quiet retreat from the hustle and bustle of the busier, tourist towns, and offers scenic views as well.  Go out and enjoy it!
Did you enjoy this post?  Pin it!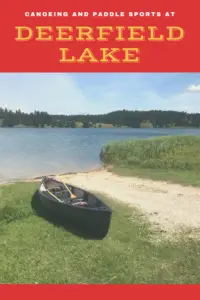 Like what you read here today?  Please feel free to leave a comment or share this post!  You can also follow the blog on social media by clicking the links below!
†As an Amazon Associate I earn from qualifying purchases