After 12 wonderful years, we finally had to say goodbye to our family dog.  We aren't sure exactly how old she was.  We adopted her as a young adult in 2007 so…she was at least 13 and could have been closer to 15, just based on the information we were given at the time of adoption.  This sweet, spoiled canine led a good, long life!
Allow yourself to feel grief
Sometimes "adulting" is hard.  I've spoken before about how we don't like to experience any pain in the modern world if we can avoid it (and frequently we can).  There's usually a pill that will at least help to dull the ache.  Pain is never completely avoidable in life, though.  One of those unavoidable heartaches is the loss of close friends (be they human or animal).  Grief sucks…and it HURTS!
We must keep in mind though, that this feeling of loss we are forced to experience from time to time is actually a sign of a good life.  That pain means you had something to love, something that added joy to your life, to begin with.  We should consider ourselves blessed if we have things in our lives that hurt so much to lose.
The Trekkers have been preparing for this eventuality for quite a while.  For the last several years, we've watched our dear friend, slow, lose her hearing, and the ability to fully enjoy many activities she used to delight in.  The dog who once–with enthusiasm–drug our butts all the way up and down the 6,683-foot Mt. Mitchell, in North Carolina, became a greying friend who could barely make it around the block. 
Our furry friend led an enjoyable life.  Since 2007 she's accompanied us on countless hiking and camping adventures, traveled with us to both Indiana and New England to spend holidays with our families, and relocated more than 1700 miles across the country with us when we moved from North Carolina to the Black Hills of South Dakota. (She glared at me from the back seat of my Civic through every mile of that trip 😂!  This is a dog who used to get carsick after less than 15 minutes in a car, which made things interesting those first few years. 😛)
We adopted her from the Wake County Humane Society in Raleigh, North Carolina.  For anyone living in the area, this is an amazing place.  They provide an incredibly comprehensive survey to help match you with your ideal pet, and they provide support services after adoption (such as behavior counseling) if needed.
Happier memories of times past: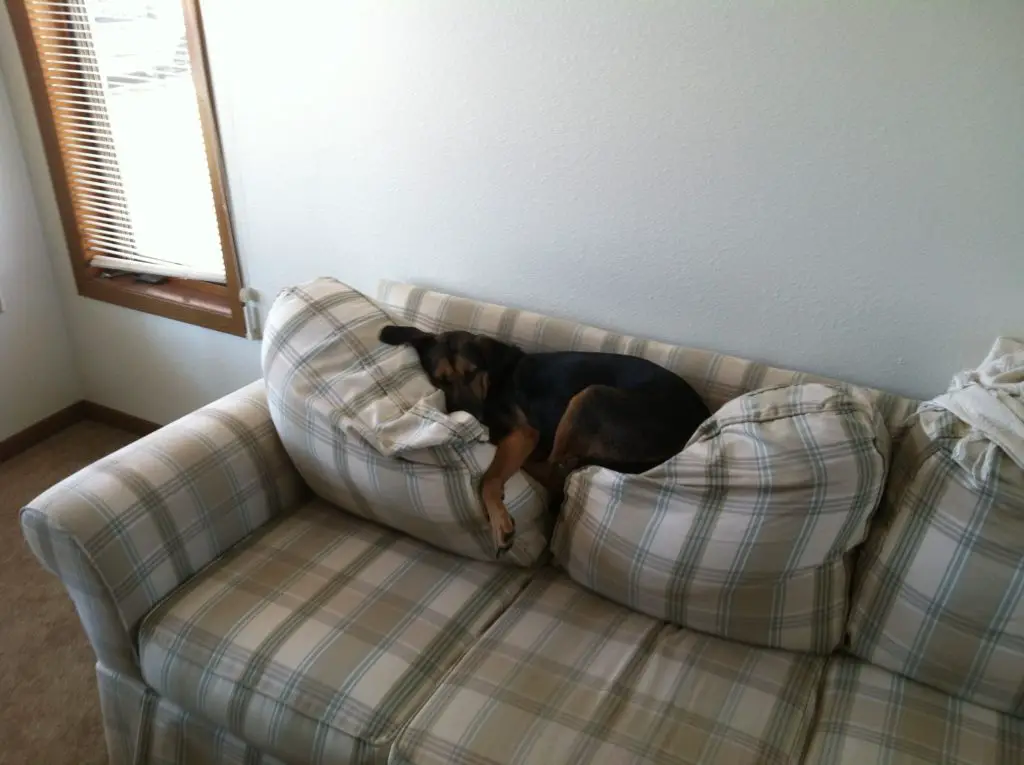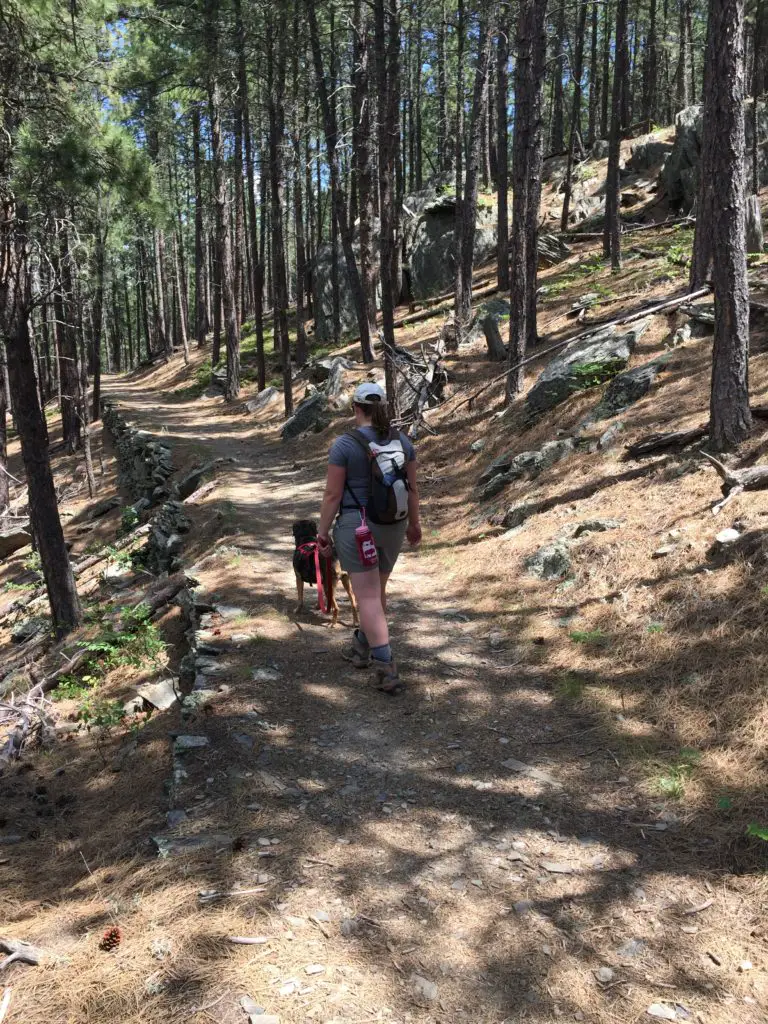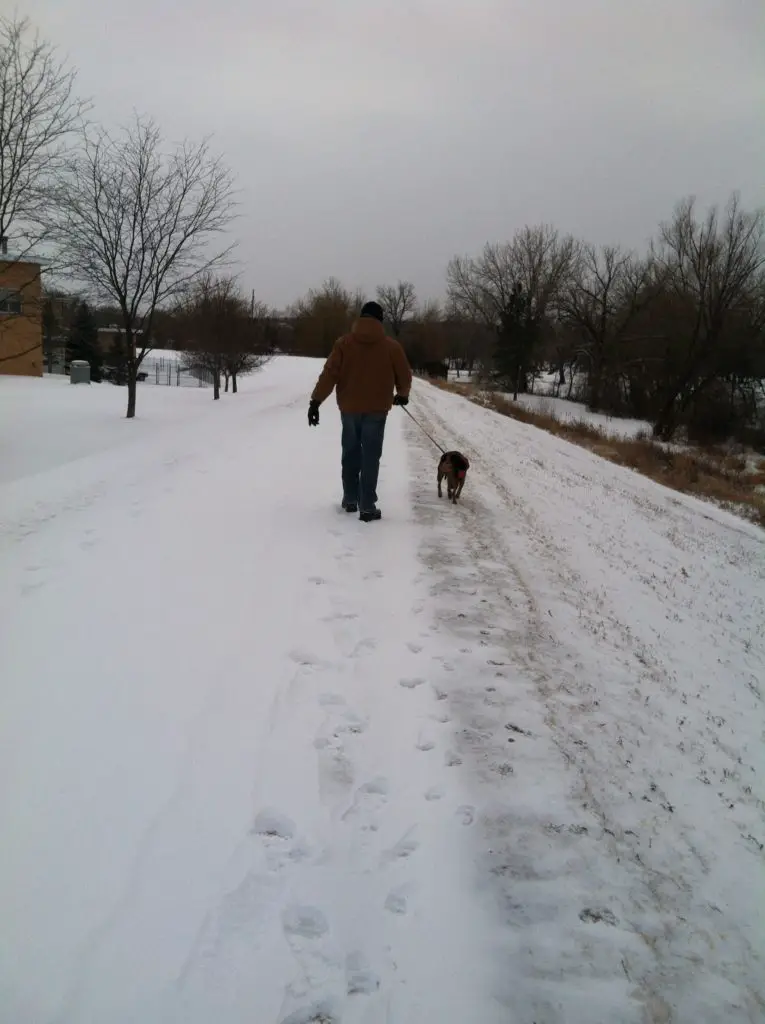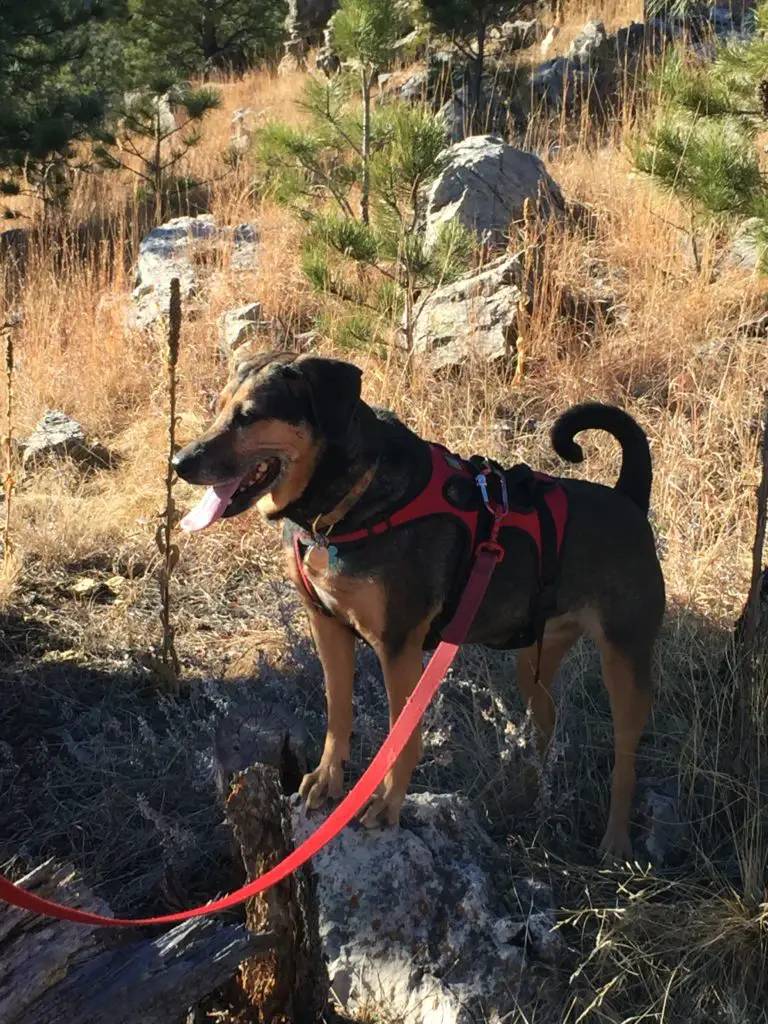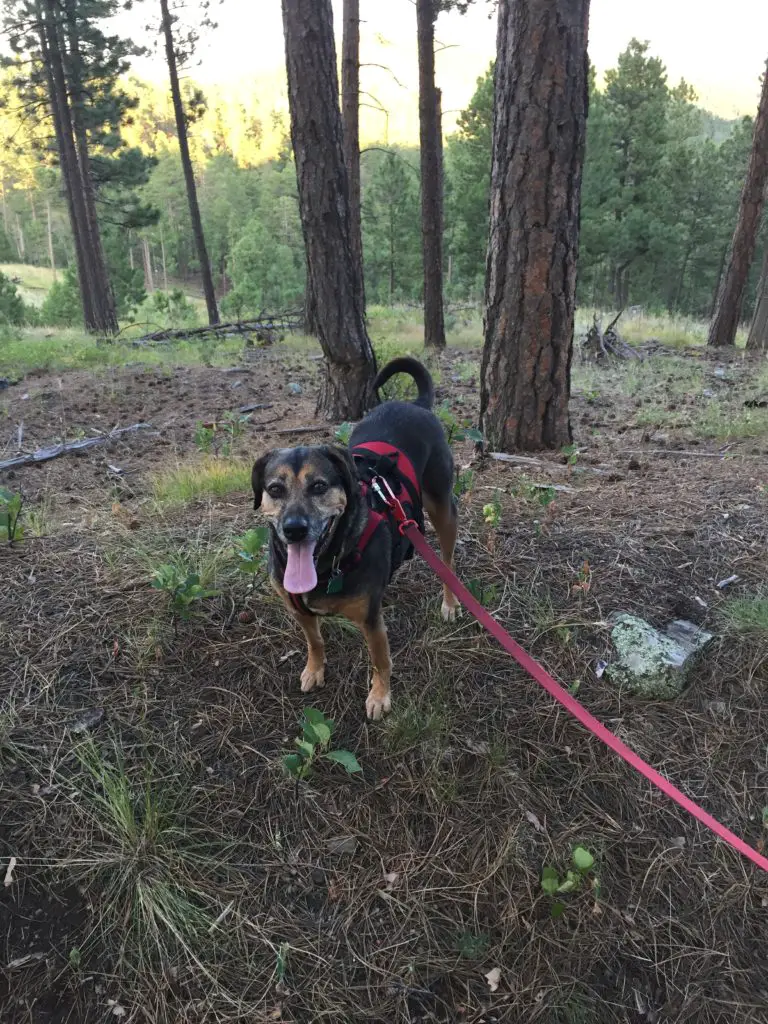 In case it isn't obvious from the pictures, this pup was spoiled rotten.  😉
We received her terminal diagnosis several months before she died, so we were very blessed to get to spend so much extra time with her.  She ended up outliving the vet's prognosis by several months!  We were so happy that she hung on long enough to be able to enjoy laying in the sun and rolling in the soft, green grass of spring again.
I have to say a huge, "thank you!" to the staff at Dakota Hills Veterinary Clinic as well.  They took such good care of our friend for the last eight years, she actually enjoyed going there.  On her last day on earth, she happily walked in the front doors, excited to see the friends she had made there.  The staff made a difficult and painful experience as easy as possible to bear. 
We were fortunate to have more than 12 long years with our friend, and I like to think she was pretty happy with her human pack members as well.   
We should all strive to live life like a hound dog!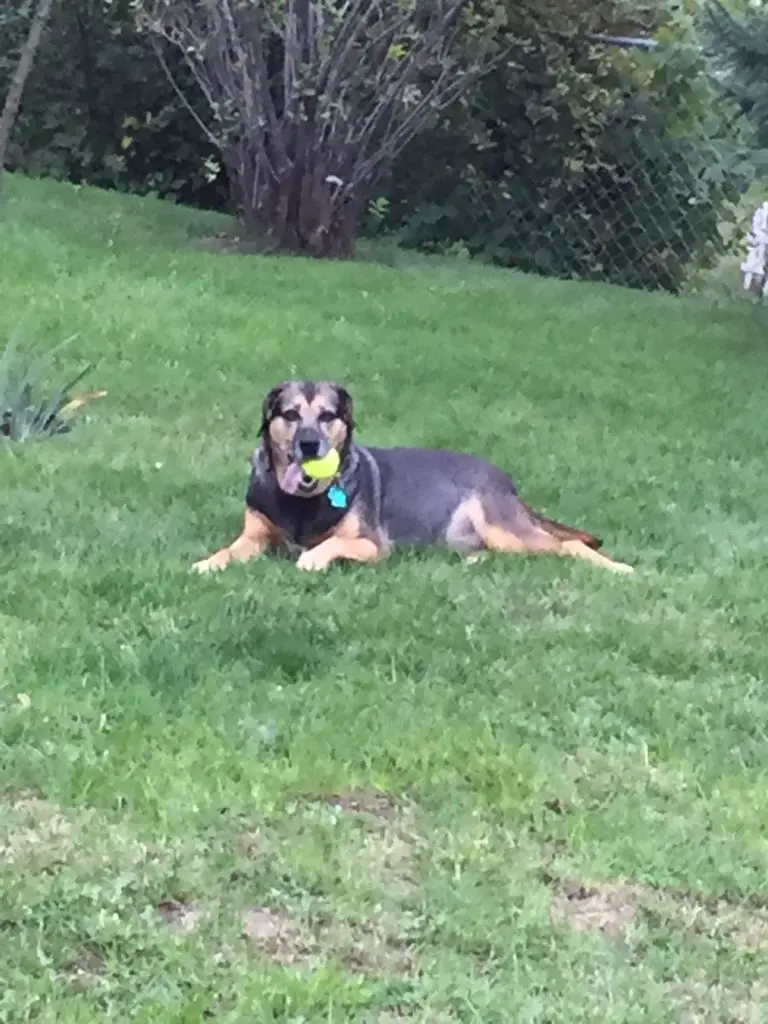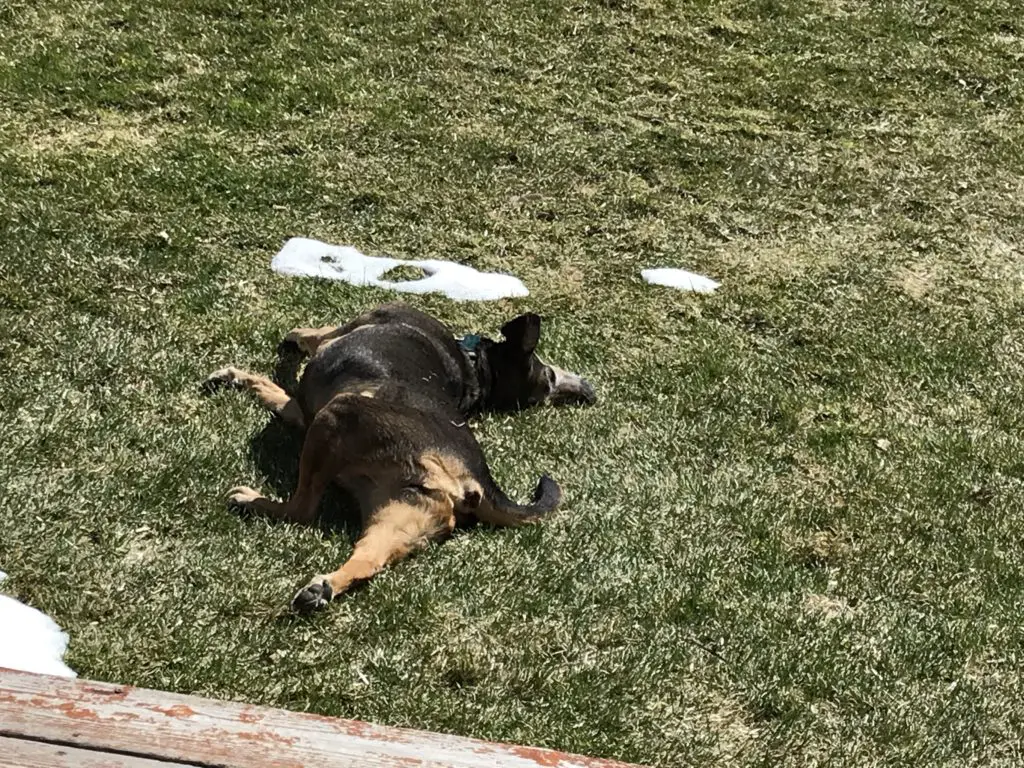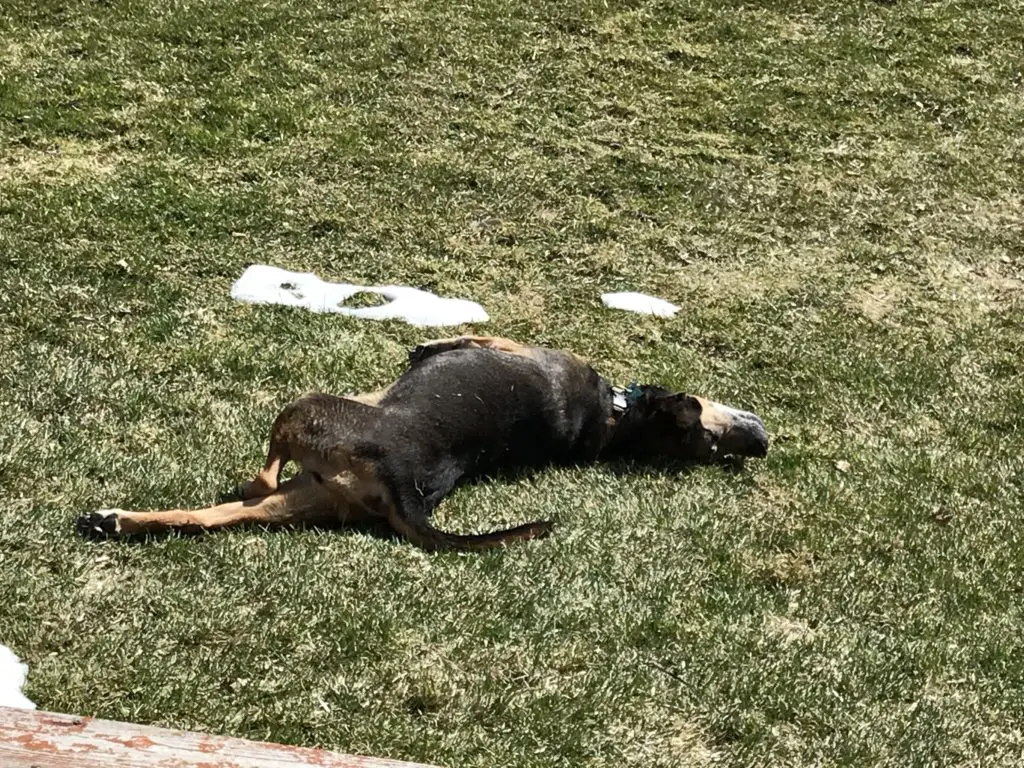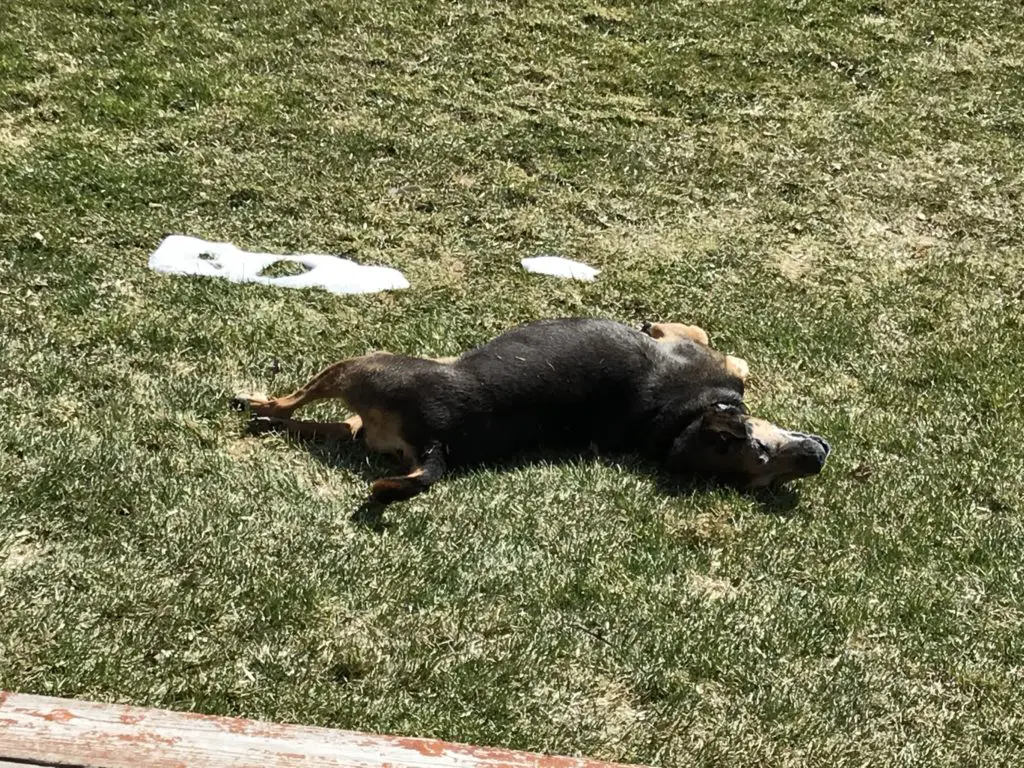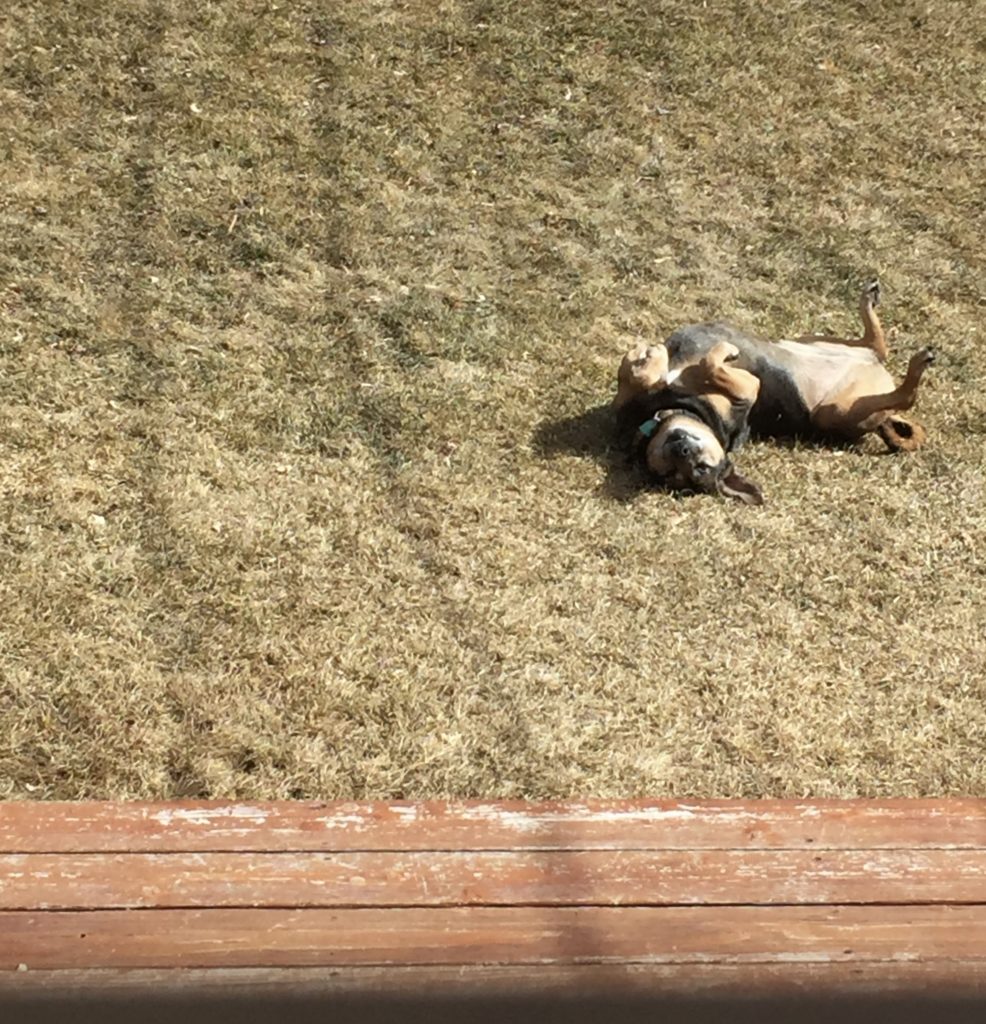 Goodbye old friend, you are missed but you will never be forgotten…
Like what you read here today?  Please feel free to leave a comment, like or share this post!  Add your email at the bottom of the page, or the sidebar to the right, to be notified when a new post is published.  By signing up for the email list, you will also receive a free copy of the Tranquil Trekker's Top 10 Tips of Trekking Do's and Don'ts!
You can also follow the blog on social media by clicking the links below!